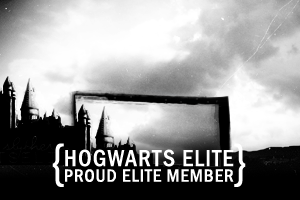 I'm a member at
hogwarts_elite
. It's different from my main home,
hogwartsishome
. I haven't been around it long to tell you all the ways in which it is different, but it's more organized with, it seems to me, fewer activities. There is far more emphasis on quality rather than quantity.
Apply Here
. Warning, unlike HiH, not everyone gets accepted. Acceptance is supposedly bases on canon Harry Potter knowledge.
F-list: Hold up, don't apply. If you're interested I have a friends-locked post coming up in a second you will want to look out for.
Current Mood:

lazy