Talk to me about aging? What does it mean to you to be getting older? And I don't even mean getting older, so much as simply, having more memories that are in the past. Nostalgia. How do you feel about it? How do you get through it? I know that most of you will say aging doesn't bother you and give some reason you are young at heart. I feel the same way, and it's how I would answer me, but I'm not asking about that 99% of the time. I'm asking about the other 1%.
Today (the 12th) is my little sister's 20th birthday. I haven't seen her since before she turned 14. I left a note on her facebook.
My little sister (left) and big sister. I don't even know when that was.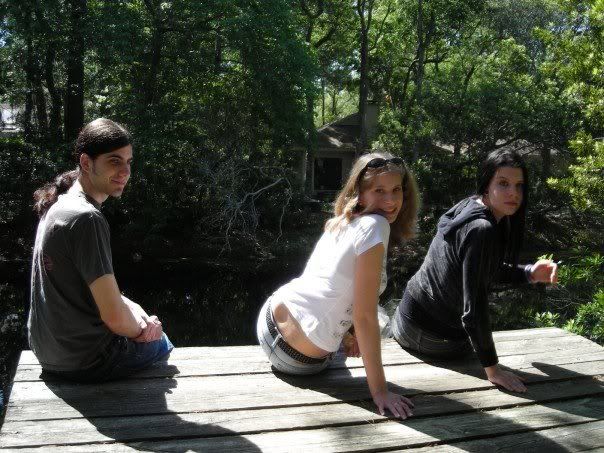 My brother and little sister. I don't know when or where this is, or who the other girl is.
The three in the middle are my cousin Steve, Kate (little sis), and Jay (bro). It still doesn't make sense to me that I'm not sitting with them.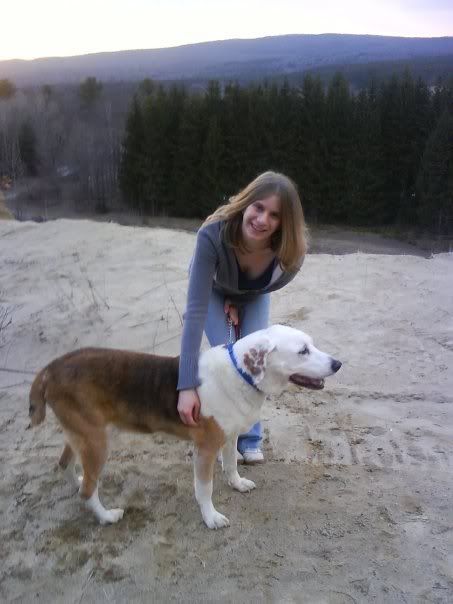 Kate and our dog Bailey, who I am so happy to find out is still alive. (I should upload his puppy pics sometime). This was clearly taken overlooking the quarry by
our
their house in Massachusetts. Jay, Kate, and I used to take Bailey on walks there and play on that ledge all the time. Bailey's half coon hound and half Aussie, and he weighs more than he looks like he weighs. He used to freak out whenever I would beat out music on his chest. Sasha and Lyra just ignore it.
Here are some older pics:
The Christmas Jay got his electric guitar.
Camping with Stacey. Doesn't she look like she just loves it so so much?
That's all I have scanned. Stacey and I never got along great. She was all about soccer and fashion and snubbed her nose at me, overweight and over-average academically. Jay, Kate, and I were inseparable for years, though. (Jay is a year and a half younger than me, and Kate is the youngest at 7 years younger than me). Steve and I actually dated in high school *g*, which my friends all had a field-day over, but we took it super-slowly and never really advanced beyond hand-holding.
What happened, you asked? I wish I knew. I left my mom's house to go to college, and next thing I knew my dad and step-mom were divorcing. Ok, I could deal with that, I thought. Until I got a letter from my step-mom returning my Christmas gifts and asking me not to contact any of them ever again.
So that's... me :)
And why, today, I feel very old.
P.S. I know it confuses people, but these guys are my step-siblings. Ex-step-siblings. They aren't the only ex-step-siblings I've got, but they're the only ones that matters. I lived with my mom growing up, but I spent many weekends and summers at my dad's. My dad introduced me to Lynn when I was 9.As an only child and having been in numerous step-families, there has only ever been one family I felt comfortable dropping the "step" from.
Current Mood:

cold